DIY details at weddings are just adorable and hugely popular. Are you currently planning your big day and want loads of personalised quirky details that your guests will remember forever?
Here are my Top 5 Tips for doing DIY well:
YOU HAVE TO WANT TO DO IT! Don't do DIY if you're looking to save a few pounds or 'because it's the popular thing to do'. Once you commit to making 50 metres of bunting, 100 pompoms or personalised hand written place settings you have to enjoy the experience and look back on it with happy memories. If it becomes a chore or stresses you out it's just not worth it.

Topaze and Chris created a map themed seating plan and name tags.
2. Get friends to help you! Not got a creative bone in your body? Ask your friend who just loves all things crafty to help you. People LOVE to be involved in wedding preparations. If you know someone who sews for a hobby and you fancy your groom to have a personalised pocket square, speak to them!
Mary and her bridesmaids creating her bouquet
3. Involve your guests. I photographed a gorgeous wedding on a farm last summer and all the guests were asked to take part in a 'Bake Off'. The bride and groom asked them to bring either a sweet or savoury treat that was then judged by the bridal party and used as the evening buffet! Perhaps you could ask guests to create a drawing of themselves which then form their name places or the seating plan?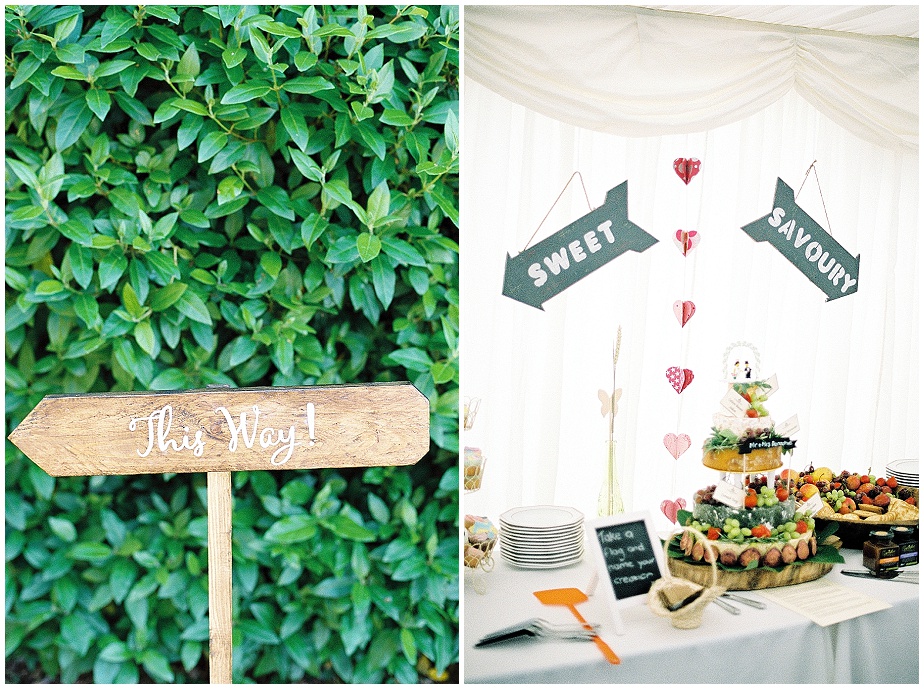 Melissa and Jon created hand-written signs (left), Claire and Tom's Wedding Guest Bake-Off (right)
4. Do your research. Use Pinterest to get ideas and use Youtube for tutorials on how to produce your chosen DIY details. Practice with plenty of time ahead of the wedding to allow for a few mistakes.
5.  Get shopping! Visit places like Hobbycraft, The Range and craft shops for ideas but look online for cheaper deals. Places like Ebay and Etsy do some gorgeous materials. Also look in charity shops, especially for vintage pieces. My husband and I collected 120 teacups to give out as favours, all sourced from local charity shops.
I hope that these tips help you whilst planning you big day. Have fun! x