What is it about a bunch of beautiful flowers that makes everything seem a bit better? Its a cold, wet and windy winter's day outside. Having just endured 45 minutes of what can only described as 'half term soft-play hell' with the twins I arrive home to be presented with a bunch of daffodils. I'm instantly smiling and life seems a little brighter. They are yet to flower, another reminder that Spring is a while away yet, but I pop them in a vase on my mantle piece and await their sweet yellow colour in the same way that I patiently await Spring time. I feels like it been raining forever.
That's the thing I love about flowers, they bring happiness, love and life. I've been looking at my Daffodils and my left-over-from-Valentines-day Peonies and thinking about all the beautiful florals that I photographed last year and I thought 'why don't I write a little post about flowers'. So here are a few of my favourite photos of flowers from the past few years, along with a few tips on how you can make the most of florals at your wedding:
                             1. Be bold! this is the one day of your life when you can go flower crazy! Even if you aren't that keen on flowers choose ones that suit your taste to add some colour and texture to your venue. These beautiful coral Peonies make a real statement and I love the way they have been used to decorate the chairs.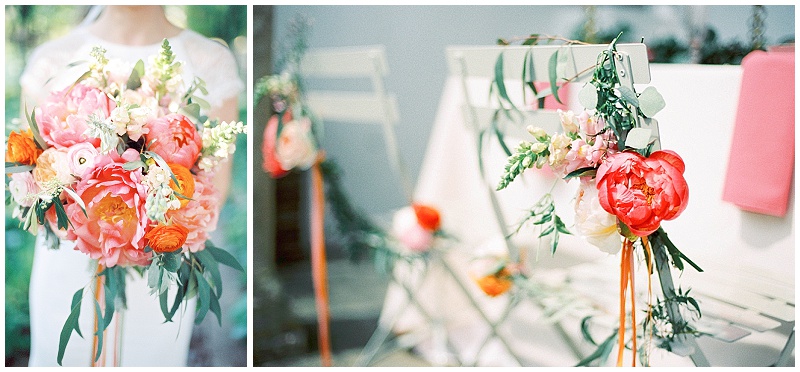 2. Do something a bit different. Rather than the traditional single floral decoration in the centre of the table why not collect a range of different sized andshaped vases and fill with single flowers like Melissa did below:
                             3. Use wild flowers- this was a big trend in 2015 with many brides opting for the 'straight out of a meadow' look and personally I wish I had done something similar at our wedding. I love the relaxed bohemian look of wild flowers and Becky's bouquet below was stunning and suited her style of wedding perfectly.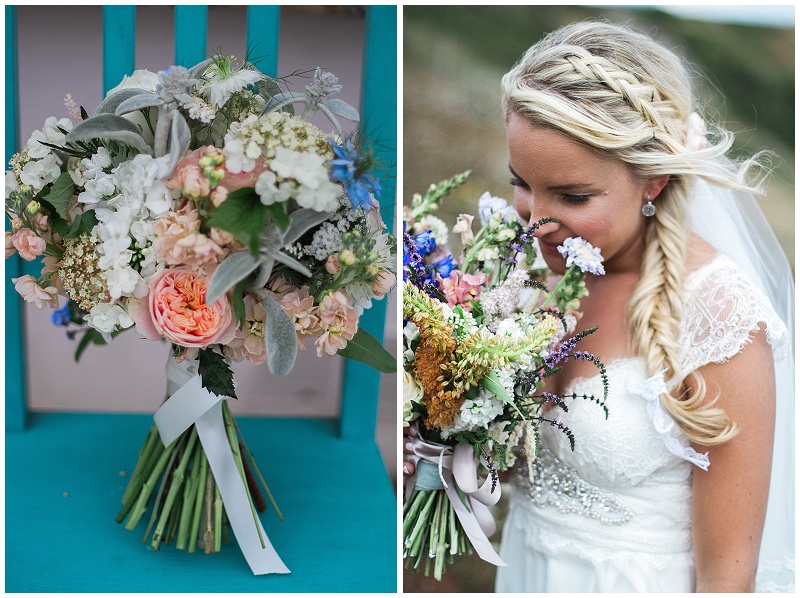 4. Don't forget the groom! Foliage was another big trend in 2015 with many brides and grooms opting for just greenery. I really like the textures in Sam's button holedesign and James' mix of berries, leaves and florals suited his Autumnal wedding perfectly.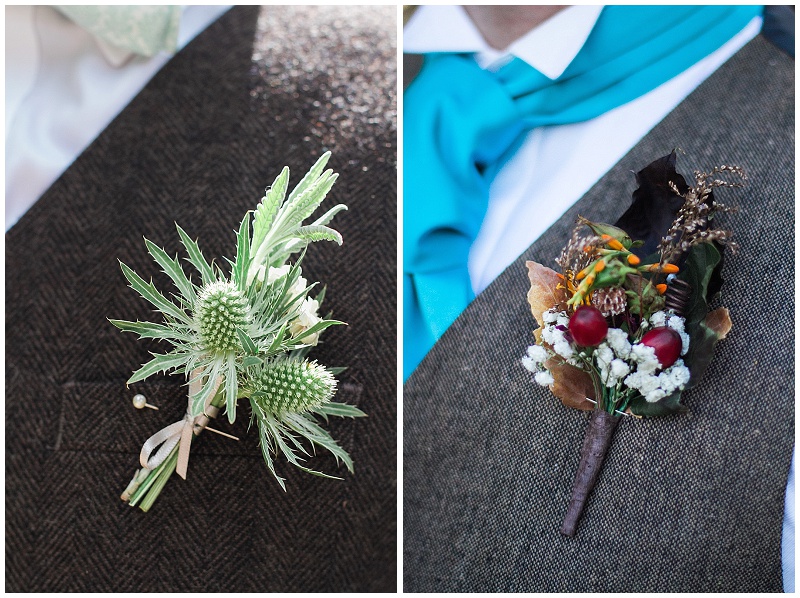 5. Get personal! Add a personalised badge to your bridesmaids bouquet:
6. Keep it simple. I love that Clare choose a stunning powder blue Hydrangea to compliment her bridemaid's dresses. The maids' ivory Gypsofilia completes the look perfectly.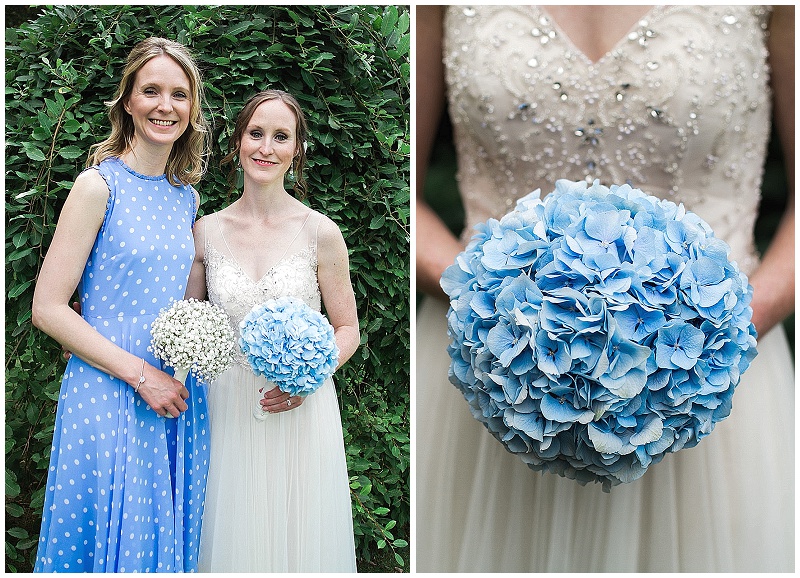 Check out the link below for more amazing florals:
http://www.rockmywedding.co.uk/floral-decor-ideas-for-weddings/
Credits
http://www.busbyandfox.co.uk/p/flowers