You spend months preparing for the arrival of your little one. Choosing a pram, furniture for the nursery, deciding which of the million suggested buys you actually need and which you can do without. You speak to other parents for advice, read books, read more books, wash all the baby grows and muslins, pack your hospital bag, stock up on nappies and wipes…… the list goes on and on. Having the baby is the easy part! So when that moment finally arrives, and you bring your precious little baby (or babies in my case) home it is such an amazing time (if a little over whelming too!). You spend hours upon hours just staring at their little screwed up faces, their legs still curled up to their tummies as they were inside your tummy and their tiny little fingers and toes, taking in every single breathe. You want the time to be as calming as possible for you and your baby, but more often than not you have family and friends queuing up to visit, health visitors popping around and a mountain of washing to do! Which is why my aim as your photographer is to keep things as stress free as possible for you.
I absolutely love new born shoots. There is something about a peaceful sleeping baby that I find so calming and capturing the special bond between baby and parents is such an amazing feeling. My style of photography is very relaxed; in your own home with lots of natural light and baby's familiar surroundings and smells so that they remain peaceful and content.
If you have booked a new born shoot with me here are my top 5 tips for preparing for your shoot:
1) Feed baby! A baby who has recently had a feed and is full up is more likely to sleep throughout the shoot. If you are breast feeding then feel free to do this as and when needed. Capturing the closeness between mum and baby during a feed makes a beautiful image (if you are happy and comfortable with doing so)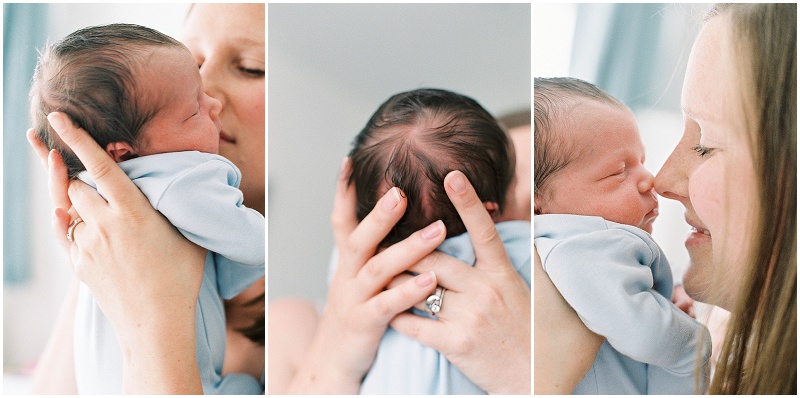 2) Clothes: Keep colours neutral and have a couple of outfit options for your baby but keep things simple; nothing too bright or with distracting patterns. Just a clean white baby grow can look beautiful. It's also a good idea to have something foot-less so that I can photograph those tiny toes. For your outfit- wear something comfortable and neutral. A simple vest top can look lovely as it allows skin to skin with baby on mums shoulder. In terms of hair/ makeup I think that natural always looks best for these shoots and lets be honest, saves a lot of time too!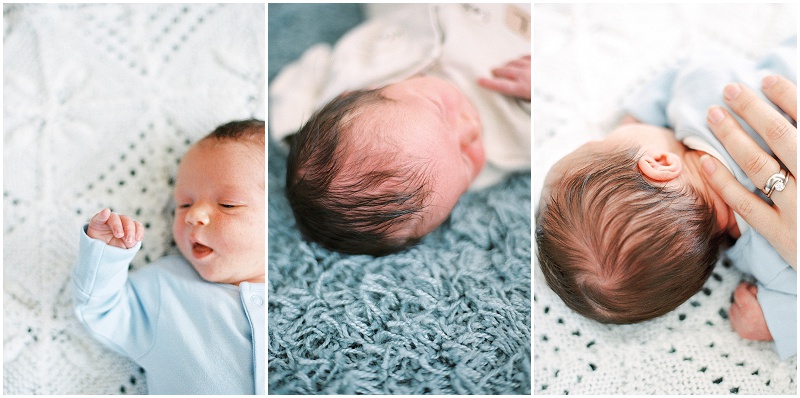 3) Have a few blankets to hand as they make great props and can also be used as a backdrop to lay baby on. Also little teddies/ cuddly toys can look cute. I love capturing details too such as the nursery, any keepsakes/ cards that you have been given so have these to hand.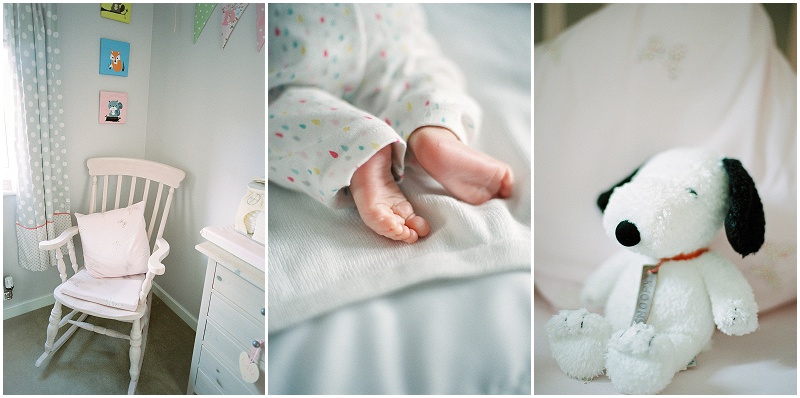 4) Involve dad and other siblings. This shoot isn't just about the baby but about you all as a family.
5) Relax. Do not spend hours tidying beforehand. I don't care if you have piles of washing/ ironing/ dishes in the kitchen. All I care about is creating beautiful images with you and baby and to do this I ideally need a bright room with natural light, that is all!
I hope my tips have helped you! Please feel free to leave a comment below or get in touch here if you would like to book your own shoot.
Renata x