Are you currently planning your wedding and want something a bit different for your groom? Or perhaps you are a guest at an upcoming wedding and looking for something dapper for your man to wear? Look no further…
 A few months ago I was lucky enough to visit the studio of British designer Emma Phipps of Beau Tie, who specialises in making men's accessories (bow ties, pocket squares and skinny ties) hair bows and women's bow ties. Emma's products are lovingly handmade from carefully sourced fabric including vintage and recycled material. The "English Gentleman" image is what inspired Emma to start her company. Many of Emma's customers are grooms looking for something a bit different for their wedding day.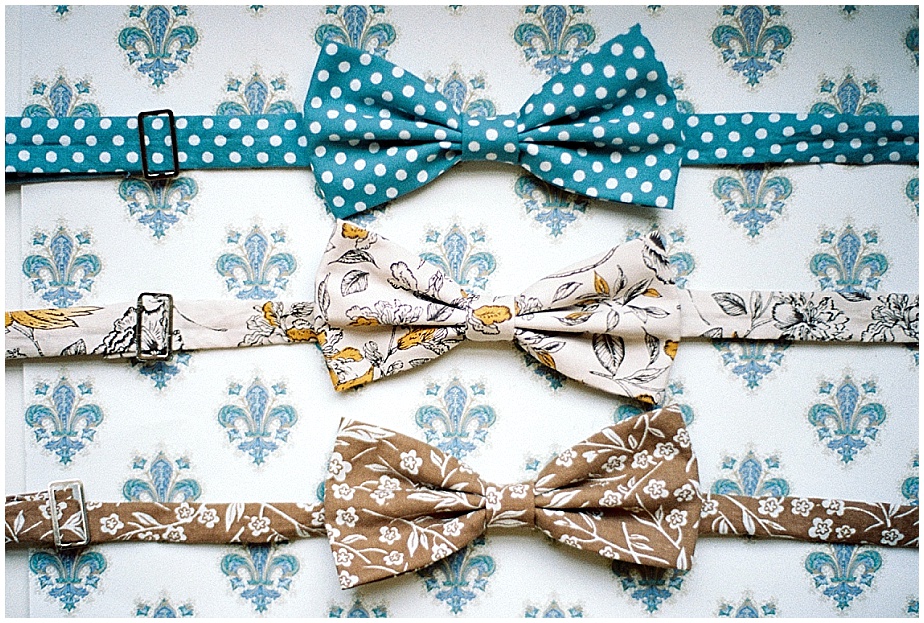 Nowadays grooms are taking more of an interest in what they want to wear on their special day, and as a wedding photographer I am seeing more and more grooms teaming their outfit with quirky accessories. Over the past year I have photographed cute bow ties, pocket squares with maps printed on them, brightly coloured bird cufflinks and vintage Ted Baker shoes. Men love to accessorise just as much as us girls! Hand made is HUGELY popular right now and the last few years have seen websites like Etsy grow in popularity as brides and grooms want something bespoke for their special day.
 If you are a bride or groom looking for something a bit different then check out the cute bow ties, skinny ties and pocket squares. Emma also makes hair bows for women, perhaps 'his n hers' matching bow ties would make a quirky addition for your evening outfit?
I fell in love with Emma's studio as soon as I walked in. I had a sudden urge to dig my sewing machine out as soon as I got home and start sewing! Hundreds of pieces of coloured fabric are organised in harmonising colour order on shelves, mannequins have skinny ties draped around them, a vintage sewing machine sits near the window and a map of the world, complete with pins in the countries Emma has sold to, adorns the wall.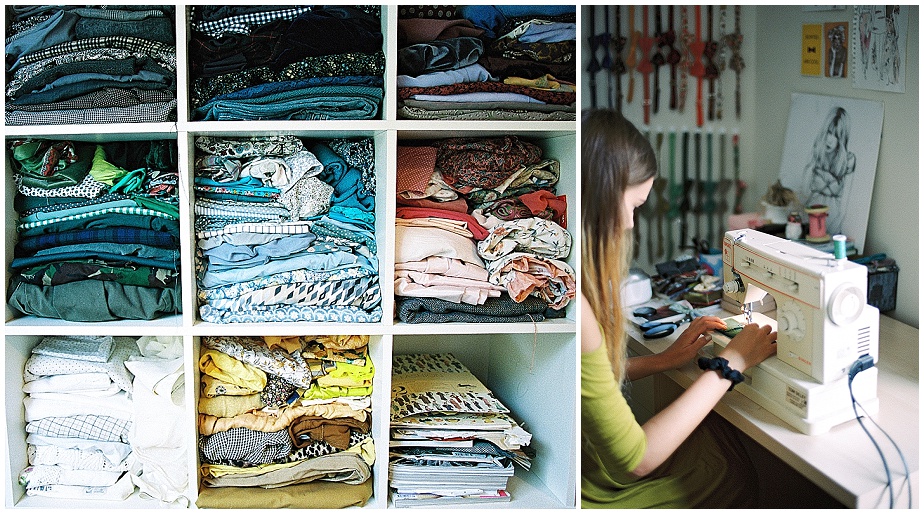 After seeing the fantastic quality of the bowties first hand I put a request in for two little matching bow ties for my twin boys! As Emma worked on her machine and I snapped away on my Canon 1V, we got chatting about her business:
1. When and why did you start up your own business?
I started making the initial plans and setting up in October 2012 so I've just gone into my third year (which is crazy!). I studied fashion with business at Portsmouth University and, after graduating, worked in a few retail jobs. But I knew my passion was to run my very own business so I started looking into ideas and making plans. I'd always been into men's fashion, particularly the well-dressed gentleman, so it was a logical step for me to create products that could enhance that look. I began working hard on my days off and evenings after work to really build it up. It didn't take long for me to realise that if I wanted to put my whole heart and soul into it, I would need to put more time in, so in July 2013 I took the plunge to become full-time self-employed, and I've never looked back!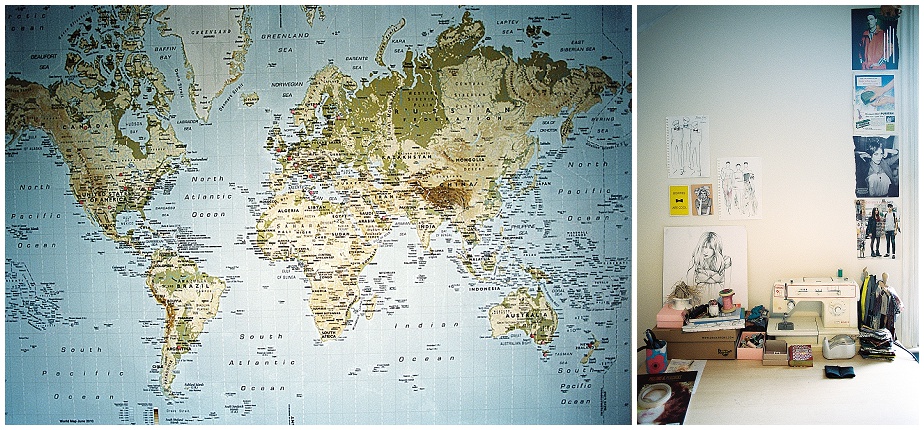 2. Who is your target customer?
My main customer base is brides (and sometimes grooms) looking for their ideal groomsmen accessories to help them look super dapper! I often get custom requests and work with the customer to help create something original for that special day.
3. What are the benefits of running your own business?
There are many benefits to being your own boss! You can be flexible with your days/weeks, work to your own deadlines and run with your decisions without having to check with others. You are in control of your own time which sounds (and sometimes is) very daunting, but it's a very powerful feeling too! You become a bit of a one man band so you have to be super motivated, organised, work incredibly hard and time management is key, but I've learnt so much and I wouldn't change it for the world.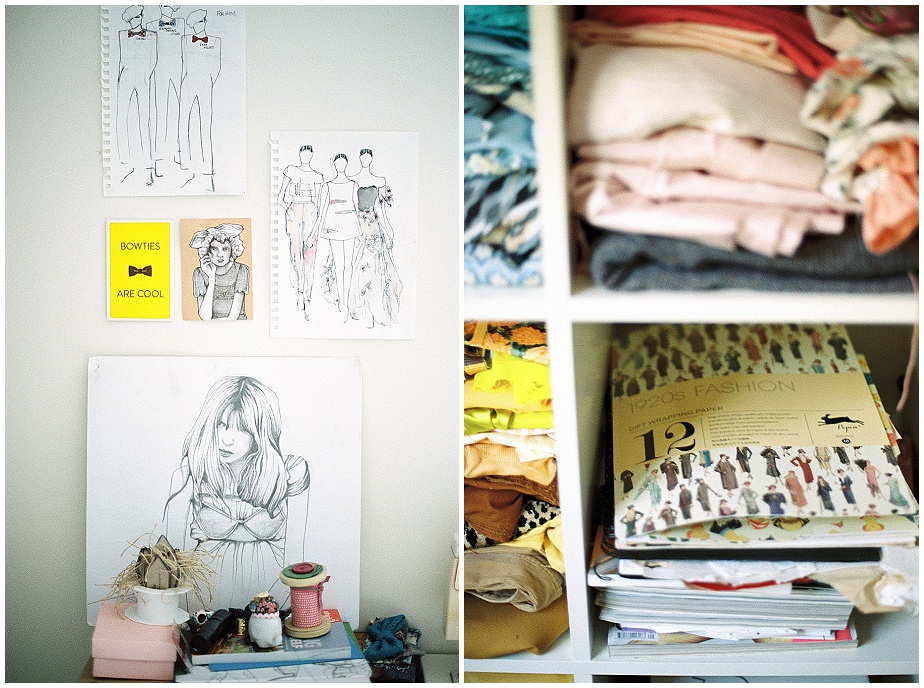 4. What advice would you give to grooms when planning their wedding attire?
Good suit, good shoes and good hair, followed by attention to detail with your accessories- don't be afraid of prints, and colour! I love the inspiring ideas my customers come up with, and it's so rewarding when I get to see the final results being worn in their wedding photos!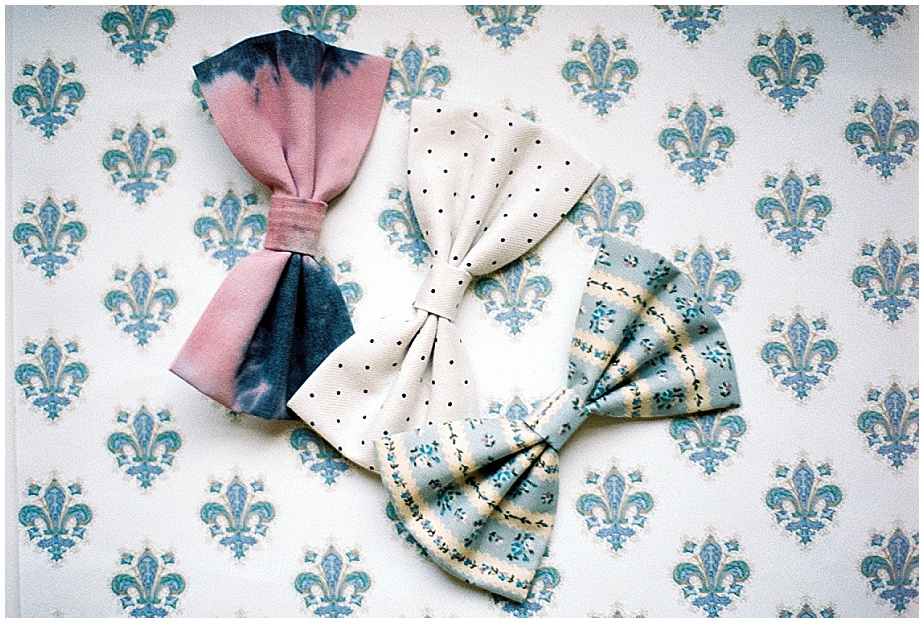 All images are shot on Kodak Portra 400
Beau Tie's online shop: https://www.etsy.com/uk/shop/BeauBowTies